The past two weeks have been pretty weird and stressful if I'm going to be honest.
I always find myself hoping to be better and hoping to get stronger, I am
fine
but I'm getting drained of longing for what I truly want and knowing that it will probably never happen is quite tough, I'm the sort of person who tries her upmost hardest but whatever I seem to do it always comes tumbling down a few months later...I guess that is what we call the wonderful world of life, huh?
I've worked my ass off the past eight months and I am in serious need of some fun.
I'm quite looking forward to going to see my old flat mate at the end of May, Going to see The Get Up Kids with Dan and Shahnaz and going to Wireless Festival with my sister.
But if I don't do something soon I am going to crack.
I guess watching films like Elephant, Girl Interrupted, The Royal Tenenbaums and Ghost World doesn't help but what brilliant films all the same.
To prevent me from going on a downhill spiral I am going to surround myself with a massive internet shop when I get paid this Friday.
♥ However I did buy this: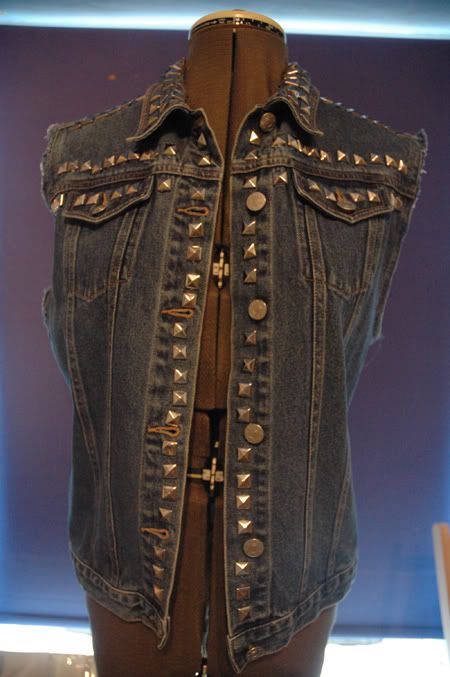 For £15...
The other day which is a strong replica of:
Which is £ 126,72
Crazy huh?